​Aurora Collection Bureau's (ACB) History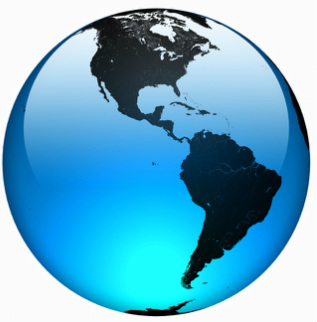 ACB was established in 1988, and incorporated in 1989, to handle medical collection services for area hospitals and the 911 emergency ambulance system. Over the years we have grown into a full-service collection and debt recovery agency. We now not only specialize in medical collections but also collect all types of bad debt for both consumers and businesses nationally and around the world.

We pride ourselves on being a true partner with our clients. Our professionalism and our collection recoveries have been accomplished virtually complaint-free for the past two decades.

You can be assured that we strictly follow FDCPA rules and regulations and are bonded for our clients' protection. We feel everyone should be treated with respect and dignity. This philosophy has greatly helped us to achieve some of the highest recovery rates of all of our competitors. Any documents that contain any private information regarding our debtors are kept secure and are shredded and recycled when no longer needed.
---

​ACB's Debt Recovery Expertise
​

Private Schools and College Collections - Over 15 years of private school and college collection experience. Both our collection manager and attorney are former advisory board members of a local business college. Working knowledge of the ins and outs of financing including the ways in which the government and college financing work together to cover tuition payments. Close working relationships with clients and debtors to get accounts paid and ideally to get students back on track with their finances and back in school whenever possible.

​Medical Collections - Nearly 30 years experience in medical collection. Medical clients of all sizes. Philosophy of providing thorough collection services and working with clients, debtors and the courts to affect the best collections and best recoveries possible. We enjoy working with single hospitals, smaller medical centers, doctors and dentists who like the idea of having a collection partner who is willing to go the extra mile to meet their needs.

Bad Check Collections - ACB actively works your bad check accounts until we collect. (Many agencies often won't collect on bad checks due to their typically smaller balances.) You get the full face value of the check when we collect. We even begin court proceedings on your behalf on accounts with assets in as quickly as 60 days on unpaid checks.

Bail Bonds Collections - Years of experience with bail bond collections has given us the expertise needed in this unique collections process. Specific program developed to help bail bonds companies increase their collections on money lost due to bond forfeitures. Access to national databases to skip-trace indemnitors/guarantors and their assets even when defendants are incarcerated.

Professional Services Collections - We are pleased to provide collection services for several professional service companies including home repair and maintenance companies, landscape services, property management, landlord/tenant contract breaches and rental services among our valued clients. We are happy to service these types of accounts as well and will work hard to get them resolved.



​DEBT COVERY CASE STUDY: One Colorado Private College (Jan 2008 - July 2012): ACB returned over $1,200,000.00 to the college while protecting its client's assets by obtaining $12,000,000.00 in court-ordered judgments on their behalf.

ACB advanced all legal fees and currently has over $550,000.00 in costs and attorney fees outstanding on these accounts which we continue to work daily.




Existing Clients

Click here for our ​client data entry form to send us new accounts.
If you prefer, just send us a copy of your current documents.